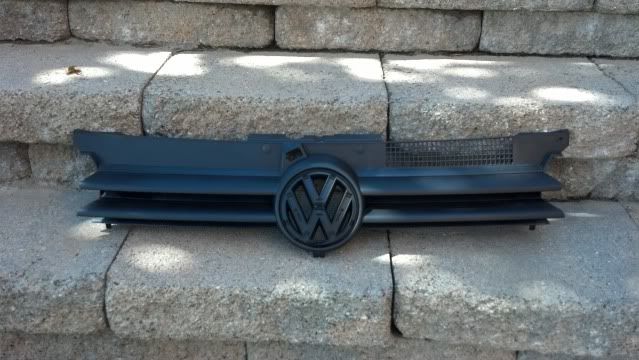 This started out as a factory Rave green painted grille that was
texture painted flat black before we bought it.
We picked up this grille for a future project for our own GTI.
We decided to make this grille look like the ones of an older GTI
and some newer MK5 and MK6 GTI's, Rabbit's and Jettas"